The cause of a basement mold issue is almost always due to a leak or flood. One way to prevent leaks and mold is through basement waterproofing. Waterproofing involves materials that seal cracks and prevent water and moisture from entering your home's basement and crawl spaces.
The Purpose of Basement Waterproofing
Many towns have building codes that require waterproofing and adequate drainage for homes that have basements below ground level. For homes in eastern Massachusetts (such as those along the North or South Shores) or along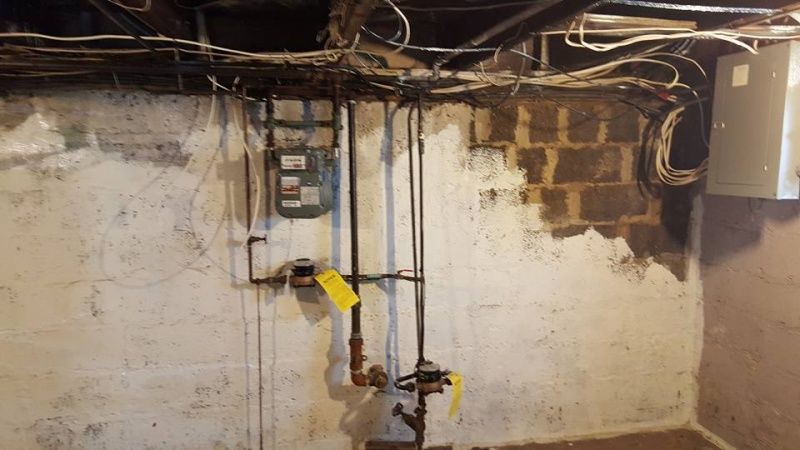 the coast of Southern NH, there is usually a high water table due to living near the water and other bodies of water. A high water table leads to ground water buildup in the soil, which can cause basement leaks.
If there is an excessive amount of water in the soil, this creates pressure against the walls of your foundation, leading to water slipping through the cracks and creating a flood or leak, which usually leads to a mold problem.
How Bay State Mold Removal Can Help
There are many different techniques and options to waterproofing a basement, all of which to some extent include the use of sealant materials, drains and sump pumps. A few measures that Bay State Mold Removal can take to prevent or divert water include: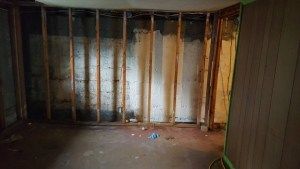 Exterior Drainage
Exterior Waterproof Coatings
Interior Wall & Floor Sealers
Interior Water Drainage
When To Contact Us
If you have visible signs of mold in your basement or notice a musty smell, we highly recommend contacting us so we can perform an accurate air quality test. Other signs of water damage include cracked or buckling walls, peeling paint or efflorescence. Bay State Mold Removal has over 20 years of experience in the mold remediation industry, which includes professional basement waterproofing as a preventative measure after we remove the mold. Contact our office today at (857) 389-5284